COCA-COLA * Wall Map
A wall map design was required for Coca-Cola Middle East.
A wall map of all the Coke offices in the Middle East was required for the Coke Head office in Dubai.
Agency: Fortune Promoseven, Dubai
This project is copyrighted by the Coca-Cola company. 2012
Option One
The Design look and feel was inspired by the original old-school of Coke advertising.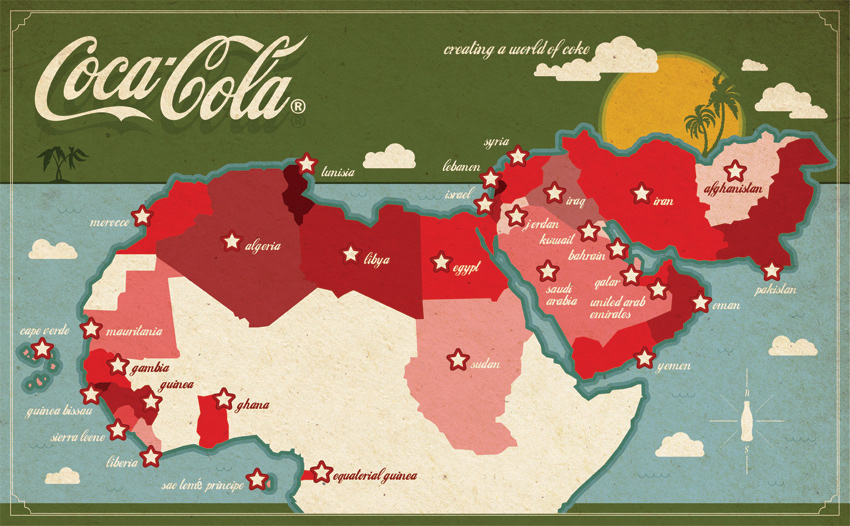 Option Two
The Design approach here was to place the Coke bottles as main focus on the countries.